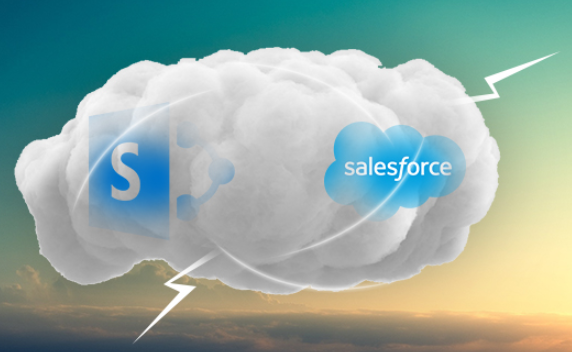 Due to lack of document management capabilities in Salesforce, Various Salesforce users using third-party tools as document management solutions. Salesforce and Share Point integration helps user to manage documents securely and makes all the files available in a single platform. SharePoint and Salesforce integration a very helpful integration for the organizations now in a days.
Following is the list of the points to integrate Salesforce with SharePoint online-
Go to Developer Account > Setup > Quick find
Type Files Connect
Edit to change the settings
Files Connect and customize it
Set user access permission to File Connect by going to Permission for sets
Go to Quick-find box again and type Auth
Select Auth Providers
Note down the site collection path of the site you want to connect
You have created a small app
Access the URL
Form and add the application ID created earlier opens up
Define the level of access here
Lastly create an external data source and set the permission for the same.
Now, let's discuss in detail, how we can connect Salesforce and SharePoint together through File connect online? Also, we will discuss the File Connect and why it is useful Salesforce integration?
A Quick Introduction To File Connect
The main reason to connect the Salesforce with some document management software is to make the business process faster and easier. That's why Companies are looking for an easy integration method where they can complete the process within minutes only.
Using File Connect, we can access files through some external locations and use the same as standard SDFC objects. File Connect also offer us the cloud capabilities in the professional edition or above. So, if you want to get the maximum benefits of File Connect utility then you have to pay a small cost or opt for the paid Salesforce editions.
---
Step 1 – Enable Salesforce Files Connect
Login to your Salesforce account and Search File connect in the Quick Find box
Now click on File connect option as highlighted in yellow and to change the settings click on the Edit option.
As soon as you will click on Edit option, enable Files Connect and customize it based on your Company needs then click on Save button given in the end to make the changes active.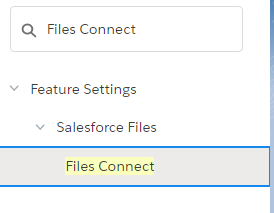 Step 2 – Manage User Access Permissions
Now set the user access permission sets for File connect. To do this, you have to type the 'Permission Set' in the Quick Find box and select the same option to set the permission for users and Files Connect.
As soon as you click on the option, you can see the following Window on your right-hand side and make changes accordingly.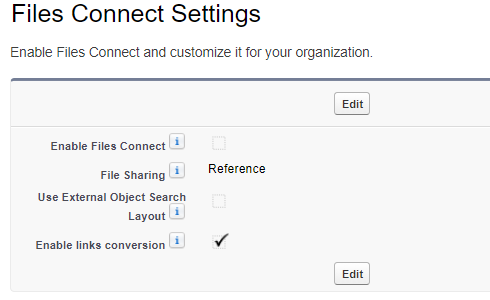 Make sure your license is authentic and higher than professional ones. For SharePoint 2000 or 2013, Choose the option – 'on-premise File connect'. Now select the users who had the same permission sets in 'Manage Assignment' option. Here, you have to make sure that all users that need to access these files must be configured over here.
One more thing that is usually skipped by Salesforce professionals is to check Files Connect cloud permission settings in the profile section. In the Profile section too, add the users that need permission to access this tool.
Step 3 – Create an Auth Provider
Once you are done with the permission sets, using quick find bar find Auth. Providers then click on the New and choose the 'Provide Type' in the professional edition or above.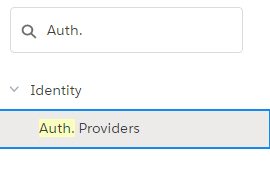 As we are connecting Share Point here, so provider type would be Microsoft access control services. Now follow the instruction step by step as shown in the screenshot to get your job done.
Now, this is step to configure the SharePoint. Go to the site collection that you want to connect and note down the site collection path as it would be used later. Here, for this step, our objective is to configure a small Microsoft 365 app. You need to follow the below steps in the given sequence –

Step 5 – Configure that Particular App
With the above-given steps, you have created a small app successfully. Now, this is the right time to configure that particular app. Go to the given URL first – https://[your company name].sharepoint.com/[site collection path]/_layouts/15/OauthAuthorize.aspx
As soon, you access the given URL, it will open a new Form and add the application ID here that you have generated earlier in step 4. So, paste the value here and choose Lookup option. It will pop up the permission sets box. You need to define the level of access here and standard input should be given in the format –

Step 6 – ReConfigure Salesforce Files Connect
Now that we have created and configured our SharePoint App, Now we have to reconfigure our Salesforce Files Connect settings. To be more correct, we need to change the dummy value we entered initially.

Step 7 – Create an External Data Source
Now create an external data source and set the permission for the same. Now you can see the SharePoint in external tabs and start using it as per your convenience.

Step 8 – Configuring Permission Sets
The next step is to edit permission set.

The above is a very easy integration process and it needs to be followed each step very carefully to assured the outcomes.
The same technique can be used to connect other products like One Drive, Google Drive, Google apps etc. So, we hope you will successfully complete your Salesforce integrations. Please share your valuable feedback for the complete process.